1 min read
Measuring the Impact of a Countywide Oral Health Initiative
Noa Elliott Nov 15, 2022 3:38:00 PM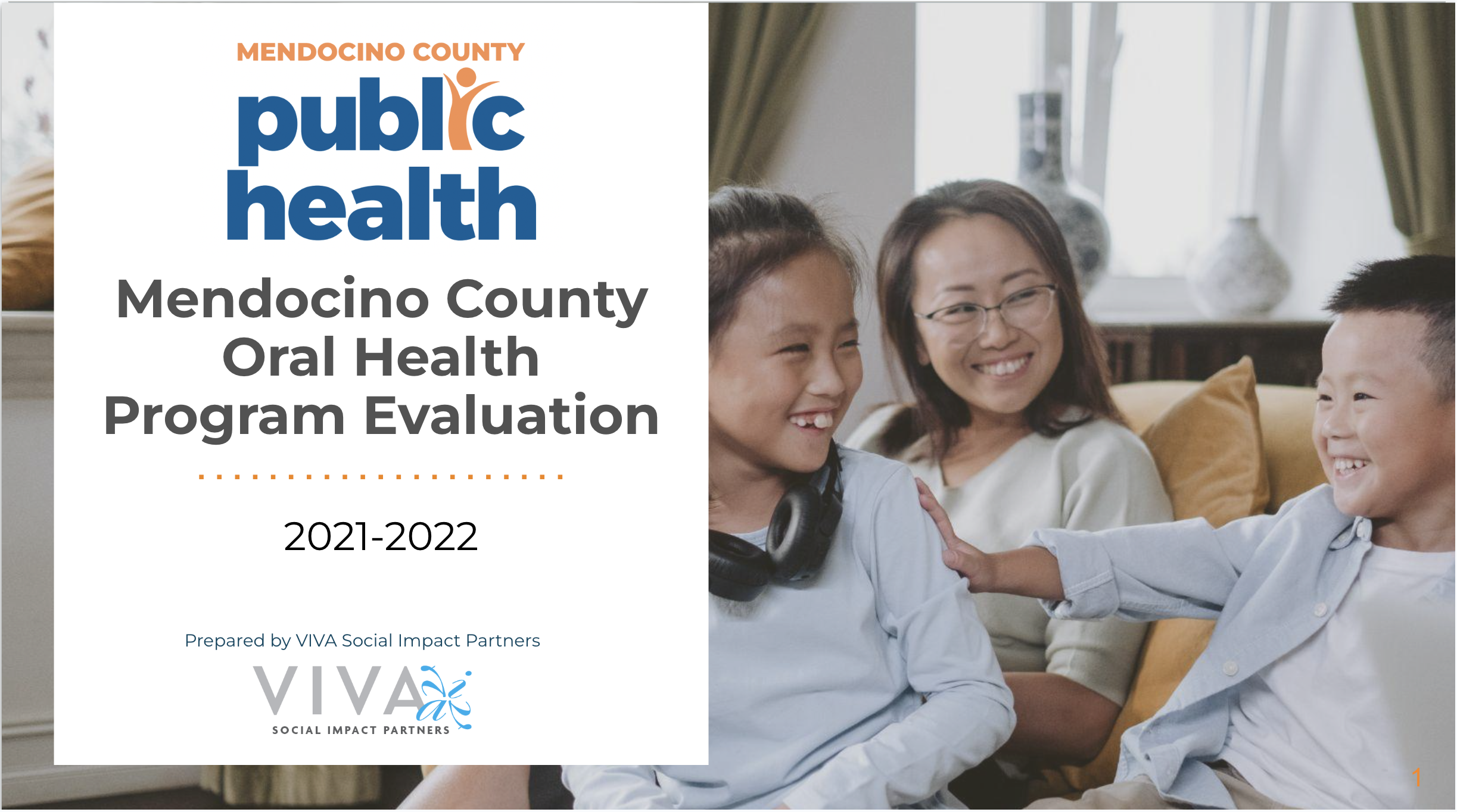 The Challenge
Oral health is closely connected to overall health. The mouth is the entry point to our body - and oral health problems can lead to serious health problems, including premature birth, endocarditis, and pneumonia.

In 2018, Mendocino County's Public Health Department was awarded funding from the State of California to develop a county-wide Oral Health Plan. VIVA was asked to design and implement an evaluation in order to inform partners and stakeholders of the Mendocino County Oral Health Program about the implementation and effectiveness of the program.
How can we track the ongoing implementation and effectiveness of a countywide oral health program in a diverse, rural California county?
The Approach
VIVA worked closely with the Mendocino Public Health Department to facilitate a community Advisory Committee and develop an evaluation plan that is designed to capture the work being done to meet the oral health needs of the diverse, widespread, and often isolated communities in the county.
The three year Oral Health Plan (2019-2022) and corresponding evaluation took place during the onset of the COVID-19 pandemic plan, requiring significant agility and communication between local stakeholders. VIVA collaborated with the county and partners during this time to reflect on the impact of the pandemic and adjust the evaluation, as necessary. This process included a review of the evaluation plan, data collection, and a summary of results each year. After completing the 2019-22 evaluation, VIVA is currently working with the Public Health Department to develop and implement a five year evaluation as the next stage in this project and partnership.
---
"VIVA Social Impact Partners is the only agency to call when you need assistance with evaluation of programs."

- Bhavvy Ducharme, Mendocino County Oral Health Program Coordinator