Strategic Planning and Community Engagement
It takes a village to make an impact, and the strategic plan lets everyone know exactly how you are going to do it. VIVA is your expert partner to help you identify where to start, what your goals are, whose voices should be included, and how you're going to create lasting change.
This is where community engagement comes in: community voice is the most valuable resource you have, because those that are closest to the problem are closest to the solution. We create equitable approaches to help you collect feedback, foster collaboration, and learn from the lived experiences of the communities you reach.
Strategic Planning and Community Engagement Services
VIVA helps you effectively bring your stakeholders together to turn possibility into action:
Strategic Planning
Strategic planning is about welcoming others to join on your journey. You bring your vision, and through our unique participatory processes, we help you create a long term plan to achieve those goals. At the end of the strategic planning process, you will have a powerful guide to what you are doing, how you're doing it, and why others should join the effort.
Case Study: Integrated Strategic and Communications Plan
Marin Community Foundation partnered with VIVA to create a comprehensive strategic and communications plan for the Ethel Seiderman Institute for Excellence.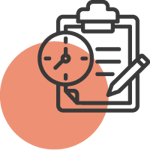 Authentic Partnership Building
They say that coming together is a beginning, staying together is a process, and working together is a success. VIVA creates spaces for diverse stakeholders to learn from one another and catalyze systems change. We design and facilitate experiences that build bridges and cultivate authentic relationships with your community partners and direct stakeholders that you can continue to build on for years.
Case Study: Shifting Power in Philanthropy
A group of philanthropic partners sought to change foundation practices and elevate parent power; they turned to VIVA to support their national network.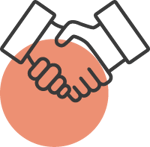 Capacity Building and Initiative Development
There is an opportunity to do more for your community, without burning out. Whether you're figuring out a more effective approach to your work or building out a new initiative, VIVA can help extend your capacity, improve efficiency, develop internal processes, and meet your community's needs to do what you do best.
Case Study: Promoting Equity in Healthcare: An Early Intervention Webinar Series
Learn how VIVA supported Loma Linda Children's Hospital in a webinar series that promoted the importance of equitable approaches in early intervention practices.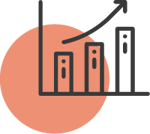 Community Engagement
The work that we do is about helping you create a positive social impact in the lives of the community you serve. The communities you serve have stories to share. Through equitable approaches such as advisory groups, listening sessions, interviews, focus groups, journey mapping, or survey panels, we capture the lived experiences of the people within the systems you are working to build and change. Whether it's qualitative or quantitative, community voice is the key ingredient.
Case Study: Centering Community to Promote an Equitable COVID-19 Response
LA County Department of Public Health partnered with VIVA to lead community engagement efforts designed to inform an equitable, evolving COVID-19 response.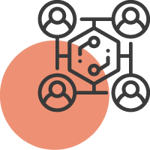 Let's make pigs fly.
We are excited to partner with you in your journey toward change. This is just the beginning of something amazing.

Reach out to get started