Systems Design and Impact Measurement
Education, health, housing, and other social service systems are not always designed to truly work for their intended stakeholders. Re-engineering systems that don't work can be challenging, but we also know that it can be done. How? Because we've done it time and again, using our partner- and community-centered approach.

Systems design goes hand-in-hand with impact measurement. You can only know that you are improving systems and supports for your community if you are able to evaluate and demonstrate impact. VIVA will partner with you to plan and implement an impact measurement approach that is equitable, efficient, and focused on measuring what truly matters.
Systems Design and Impact Measurement Services
When designing and measuring the impact of the systems and services your community depends upon, VIVA uses a human-centered approach:
Systems Design
You need someone who is able to work with moving pieces, competing priorities, and community partners to establish processes and programs that work. We are experts in partnership development (keep reading for more on that!) and believe that it's key to successful system redesign. We focus on common ground and outcomes for recipient stakeholders, bringing in data, community voice, and strong analysis to support system design and decision making.
Case Study: Helping Children Thrive: A Strategic Alliance to Address Developmental Delays
VIVA helped the Inland Empire region in California form a strategic alliance under the Help Me Grow systems model to address developmental delays in children.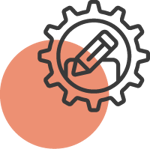 Quality Improvement
Caterpillars don't become butterflies in a day. We believe that true change is possible through intentionality, persistence, and transparency. Do you want to serve your communities more effectively? Regardless of whether you need bandwidth support, or help figuring out the strategy, we would love to partner with you on an outcome-based process that is rooted in community.
Case Study: Rapid Cycle Evaluation to Improve Health Outcomes
Learn how VIVA conducted a rapid cycle evaluation with a large managed health care plan to improve health and development outcomes.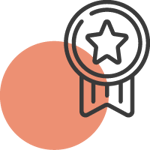 Evaluation
You need to determine how successful your efforts have been in positively impacting the intended community so you know what's working and what should change–easy, right? We're well-versed in approaches like rapid-cycle evaluation, participatory processes, and journey mapping. We're skilled data collectors and analysts, and we understand how different strategies can show measurable, meaningful progress over time. We believe in naming and addressing forms of bias to ensure an equitable evaluation process.
Case Study: Measuring the Impact of a Countywide Oral Health Initiative
VIVA measured the implementation and impact of a countywide oral health program in Mendocino County.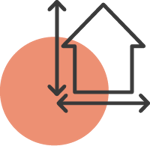 Data Visualization and Democratization
You should not need a PhD in data science to understand evaluation findings. In fact, we believe that data should be accessible to all system stakeholders–those generating the data, those making decisions, and everyone in between. While we're happy to write lengthy research reports with rigor, we tend to highlight key findings using infographics and other compelling visualizations. (That's where our communications expertise comes in!)
Case Study: Putting Community at the Center: Early Childhood Survey Panels
Explore the impact of two early childhood survey panels, one for child care providers and another for families. Learn how their feedback is shaping the future.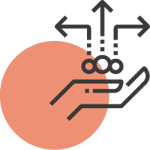 Backbone Infrastructure Development
You work on hard things. We make working on those hard things easier. Do you need a neutral strategy partner and facilitator? Or, a system of governance for a group of stakeholders? We can be your backbone organization and keep things running smoothly. We are experienced at building consensus, and we bring levity and inspiration at just the right time.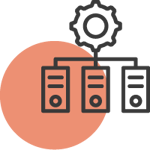 Let's take off.
VIVA designs systems that are human-centered and data driven, for maximum impact and demonstrated results.

Do you have a project in mind?

Get in touch