1 min read
Integrated Strategic and Communications Plan
Noa Elliott Dec 17, 2019 3:42:00 PM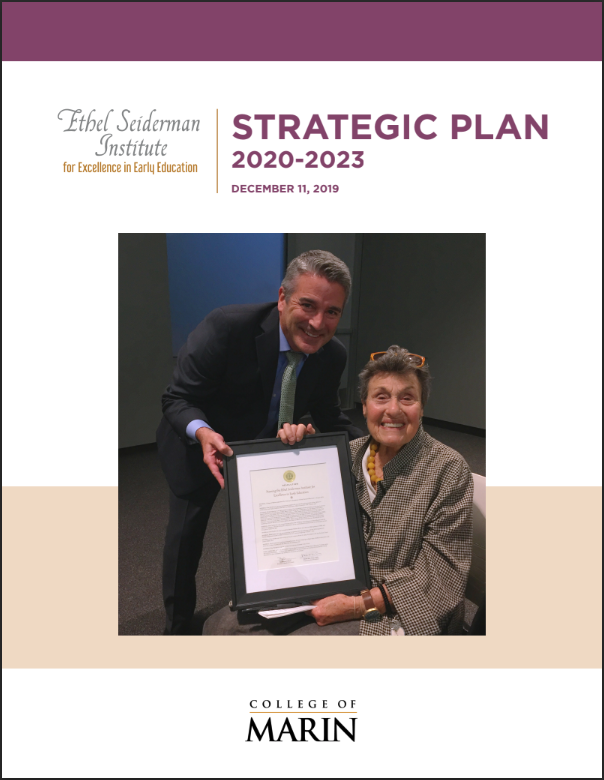 The Challenge
The College of Marin's Ethel Seiderman Institute provides professional development for the early childhood education workforce in Marin County. The Institute partnered with VIVA to develop a strategic and communication plan that aligns with the values of Marin County early childhood education pioneer Ethel Seiderman.
When a pioneering champion of a celebrated Institute dies, how does the vision of its visionary carry forward and continue to blossom?
The Approach
VIVA convened members of Ethel Seiderman's "Wisdom Trust," a group of community stakeholders familiar with Mrs. Seiderman's vision, and conducted interviews with Seiderman family members, the Seiderman Institute's leadership team, and community partners to understand the needs of the Marin County early education workforce and the community's vision for honoring Ethel Seiderman's legacy. VIVA also supported a national scan of similar professional development institutes to identify best practices in organizational structure, program offerings, and sustainability.

VIVA's backbone support throughout the strategic planning process allowed the Seiderman Institute to solidify its operational model, governance structure, and projected budget. These items were captured in an integrated strategic and communications plan supplemented by an implementation plan with clearly defined owners, timelines, and dependencies that will guide the work of the Seiderman Institute from 2020-2023.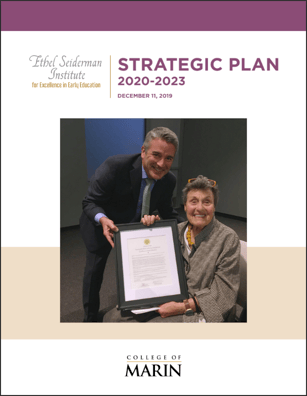 About the Ethel Seiderman Institute
College of Marin renamed the College Institute for Excellence in Early Child Care to the Ethel Seiderman Institute for Excellence in Early Education in July 2016, the same month that Ethel passed away. The Institute hosts nationally-renowned experts in early childhood research and practice to develop professional relationships with participants that are supportive, respectful, and promote self-reflection and deep engagement in their work.
---
"We encourage learning that promotes questioning, curiosity, and self-discovery."
- Ethel Seiderman