1 min read
Court Appointed Special Advocates (CASA) Strategic Plan
Noa Elliott Aug 10, 2023 4:10:45 PM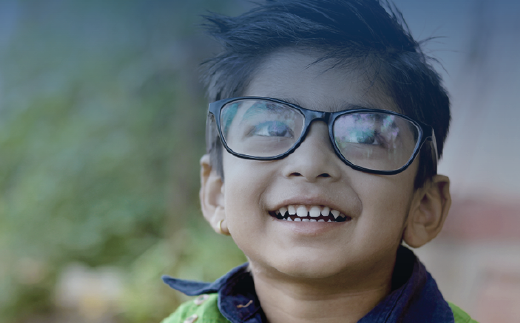 The Challenge
Court Appointed Special Advocates (CASA) have the responsibility and opportunity to provide critical support to children and youth as they navigate institutional systems like juvenile justice courts and child welfare. CASA volunteers are officers of the court and meet weekly with matched youth to build a trusting relationship, connect the youth to services, and advance their well-being.
Data shows that system-involved youth have disparate educational, health, and economic outcomes compared to non-system-involved youth, and that having a CASA volunteer can change this trajectory for the better.
Being strategic with time and resources is essential for CASA organizations. But, what does being strategic mean? How can a CASA be sure it's offering the best support?
The Approach
CASA of San Mateo County partnered with VIVA to develop its 2023-2026 Strategic Plan with a vision that all children and youth impacted by the child welfare of juvenile justice systems have equitable access to supportive adults and the resources they need to thrive.
CASA of San Mateo County's strategic plan was developed through a highly participatory strategic planning process. A core Design Team composed of 9 CASA board and staff members convened at critical moments throughout the 6-month process to create learning goals, distill insights from community partners, and crystallize elements of the final plan.
Community insights were shared by:
Community-based organizations
Court and juvenile justice systems
Caregivers of youth involved in the foster care and juvenile justice system
CASA youth
CASA volunteers
CASA Board and staff members
These insights were gained through community meetings, interviews, and listening sessions.
This collaborative strategic planning process resulted in an actionable three-year plan that included goals, strategies, and measures of success.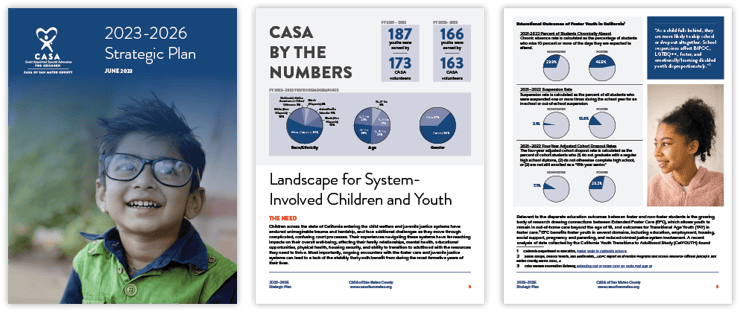 ---
"It is easier to build strong children than to repair broken men"

- Frederick Douglass, abolitionist and statesman