2 min read
4 Ways Community Input Will Make Your Planning Process Better
Laura Bowen Sep 7, 2023 5:37:32 PM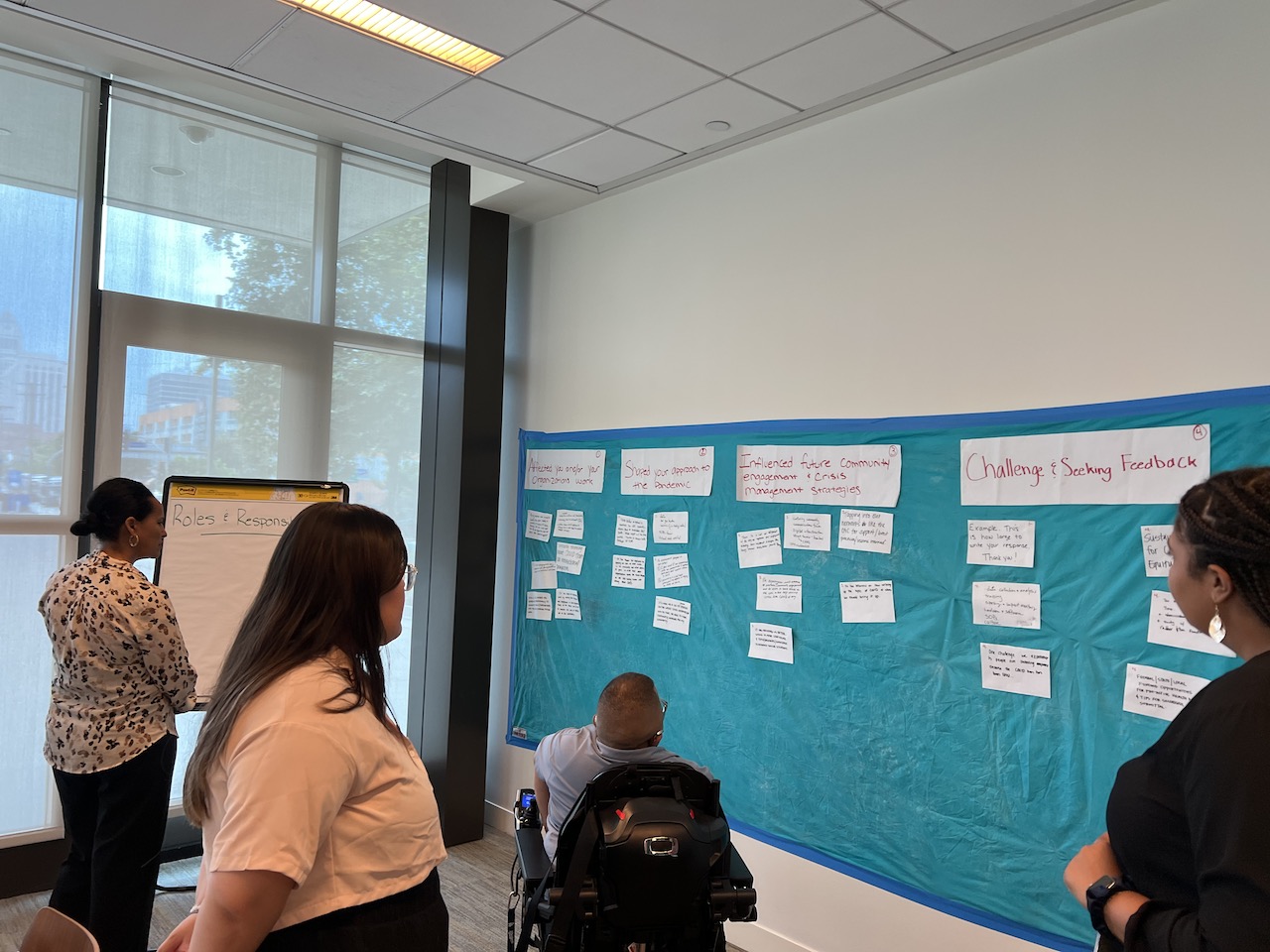 In an increasingly connected world, organizations cannot afford to overlook the power of community input in their systems planning. Community engagement brings forth fresh ideas, builds trust, and mitigates risks. By actively involving community members, organizations gain access to valuable expertise and ensure that their systems align with the needs and aspirations of the people they serve. Embracing a collaborative and inclusive approach to systems planning is not only a socially responsible decision but also a strategic move towards building stronger and more successful initiatives.
Through our work with the Los Angeles County Department of Public Health (LACDPH) on their COVID Equity Initiative, we've seen the benefits of community engagement on a large scale, in real time. Their inclusive approach is fostering innovation, building trust, and ultimately advancing an equitable COVID response.
LACDPH is one of the United States' largest public health departments. They operate in diverse communities across a large area - which could mean that community engagement felt out of reach. But with the COVID-19 pandemic, the need to learn from and partner with community members from around the county became clear and pressing.
VIVA engaged key Community Based Organizations (CBOs) as members of a COVID-19 Equity Community Advisory Council (CAC). Through the CAC, community leaders and LACDPH built strong relationships and collaborated to solve some of the most urgent public health challenges that the county has faced. And, that partnership has continued and evolved with the changing health landscape, bringing out learnings and ideas that help LACDPH across initiatives and efforts.
Why is a community-centered approach like we implemented with LACDPH so effective? Here are four ways that community engagement helps organizations plan strategically:
Tap into Lived Expertise
Engaging community members in the systems planning process allows organizations of any size to tap into the kind of expertise that may otherwise go unnoticed. People in a community know better than anyone how the systems in their lives do, or do not, work, and they can provide valuable input regarding the impact of proposed changes on the community. They are the ones who know the potential challenges, and the alternative solutions.
Foster Innovation
Inclusion of community input sparks innovation by encouraging a diverse range of ideas and perspectives. Think about it like this: the community members are the end-users or beneficiaries of the systems. They offer unique insights into their preferences, challenges, and expectations. By centering community engagement in a strategic planning process, organizations open the door to innovative solutions that may not have emerged otherwise.
Build Supporters
Including the community in systems planning strengthens relationships and enhances stakeholder engagement. When people feel their voices are heard and their opinions matter, they develop a sense of ownership. Engaged community members are more likely to advocate for the systems that they helped build. That leads to greater community buy-in and support for implemented systems.
Create Continuous Improvement
Effective community engagement doesn't end with one community meeting. A true collaborative planning approach helps organizations plan and design their work over time, and fosters a culture of partnership and continuous improvement.
In the thick of their unprecedented problem solving, a member of LACDPH's Community Advisory Council told us, "I love this work. It continues to inspire me about the possibilities of effective mobilization and collaboration." Community engagement makes it so that people feel seen. And by integrating community knowledge, your team can make more informed decisions and design systems that better address the needs of the people they serve.
When you work together with the community, possibilities are endless.
"I love this work. It continues to inspire me about the possibilities of effective mobilization and collaboration."