Communications and Outreach
Effective storytelling and communication is one of the most powerful tools you have to build community across space, time, and circumstance. You want to reach the right people, in the right way, with the right messages to advance your goals. The work you do is important, and you need the tools to scream it from the rooftops.
VIVA takes a storytelling approach, grounded in representation, inclusivity, and equity, to communicate your need and impact. We draw out powerful narratives from stakeholders, partners, and community members and turn these into resources for reaching audiences through sophisticated writing, design, and outreach strategies.
Communications and Outreach Services
When developing communications and conducting outreach, VIVA blends strong strategy, beautiful design, and a human-centered approach:
Impact Storytelling
You have a story to tell, and how you tell it can determine who listens and how it motivates the change you want to see. We are adept at working with storytellers to draw out their authentic experiences. When your goal is to advance a cause, solicit support, provoke empathy or inspire action, we help create compelling narratives to get attention and build a human connection.
Case Study: Bringing Pay Equity to Early Educators through an Outreach and Education Campaign


To activate an entire population, VIVA developed clear messages, strong materials, and a little something special.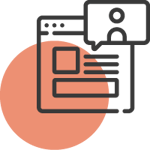 Communications Planning and Outreach Strategy
When you are looking to build an audience, establish authority, create an unforgettable brand, and forge lasting connections, you will need a long term strategy. VIVA will help you find your visual identity, identify your communications goals, and outline the steps you need to take to achieve them.
Case Study: Supporting LA's Very Own Childcare Heroes with Critical Public Health Information
VIVA built and promoted an online website and multimedia tools that shared public health information effectively.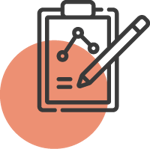 Framework Building & Messaging
You are sharing your work while navigating complicated systems, lots of stakeholders, and various audiences. We create frameworks that get at the heart of what you need to communicate with messages that cater specifically to your audiences. We create and adapt visuals, content, and engagement strategies to meet your audiences' needs. Is your work complex and full of jargon? Bring it on. We excel at taking complicated concepts and making them feel simple.
Case Study: Systems Visualization: Creating A Picture That Is Worth 1000 Words


VIVA designed informational infographics that concisely tell the story of an organization's systems approach.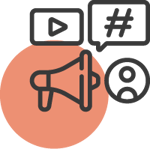 Multimedia Communications
Our world has never been more connected. You need to be able to bring relevant, exciting updates to your online community in real time. Our graphic designs and videos are tools for robust learning, connection, and persuasion. From beautiful websites customized to your unique offerings, to compelling video, thriving social media ecosystems, and engaging media, VIVA makes your story shine online.
Case Study: Connecting Families to San Francisco's Innovative New Agency
Launching communications from the ground up! From comprehensive branding to launching communications channels, VIVA brought DECs message to SF Families.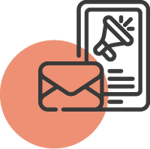 Let VIVA tell your story.
VIVA communications bring you in and create an experience that makes your audience feel seen, heard, understood and powerful.
Creating collective power motivates everything we do at VIVA, and when it comes to outreach, we say the more, the merrier!
Ready to get started?